Hello! I'm Corey Stone, full-time User Experience Designer by day, and founder/designer of HERO Keyboard by night. Here's the story of how HERO came to be...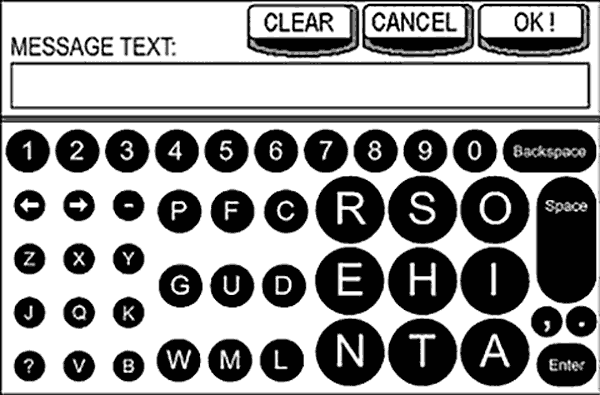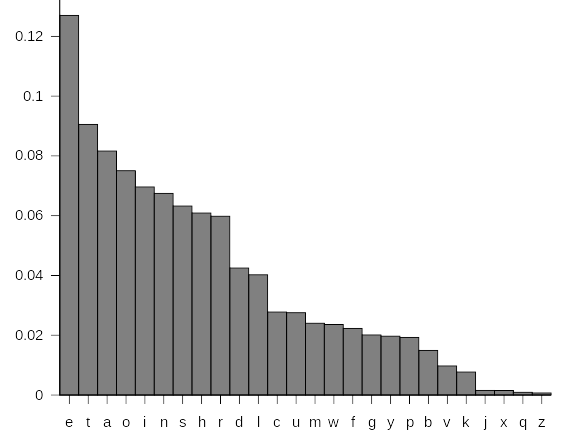 It was 2001 (remember pre-smartphone life? Bring your map!), and I was designing a small touchscreen keypad for an in-vechicle messaging system. I'd recently finished my Biomechanics/Ergonomics master's thesis measuring muscle activity on physical keyboards, and after double-checking the anthropometric charts for touch size standards, I realized the screen was too small to make all keys the recommended size.
Then I thought, "why should all the keys be the same size, when we use E waaaay more often than Z, for example?" So I looked up letter frequencies and found that in English, we use just 9 keys about 80% of the time. Since different-sized keys can't be arranged into a grid very well, I figured I might as well put the most-used keys together, and put the most common letter combinations ("bigrams," like TH and ER) next to each other.
I was pretty proud of my solution, but when I presented it to the engineering manager, he was like "WTF?" and implemented a simple QWERTY grid. Sigh. But the seed was planted.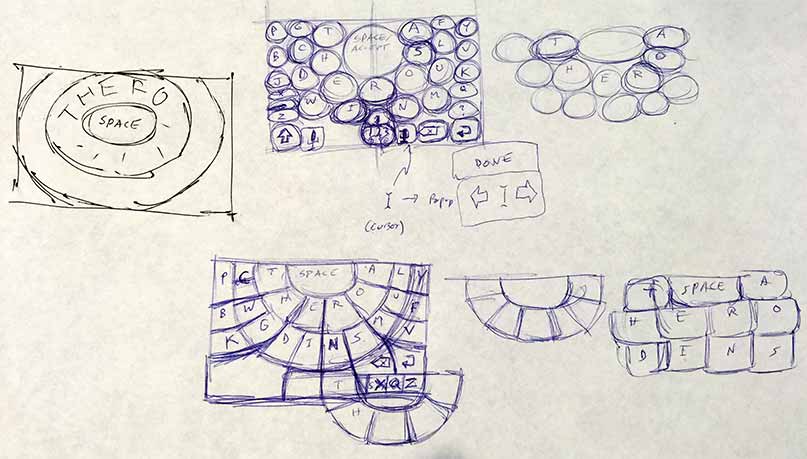 Several years and four kids later, I found myself doing a lot of one-thumb baby-holding typing and thought "there must be a better way" (to type, not parent). The old QWERTY layout might work well enough for 10-finger typing (and we've built up a lot of muscle memory for it), but it just doesn't make sense for the less-ingrained one or two-finger mobile typing.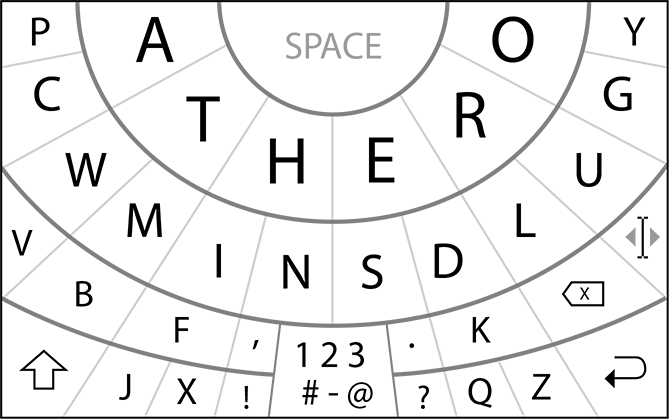 I sat on the idea for awhile, as I too often do, but when Apple finally announced support for 3rd-party keyboards, I knew I had to do it — I had to try to make mobile typing better for myself and everyone else.
So while my wife baked in the sun on our kid-free vacation, I sat in the nearby shade designing HERO (which I was calling the Thumbprint keyboard for awhile, because early versions had more of a thumbprint pattern instead of HERO's circular rings).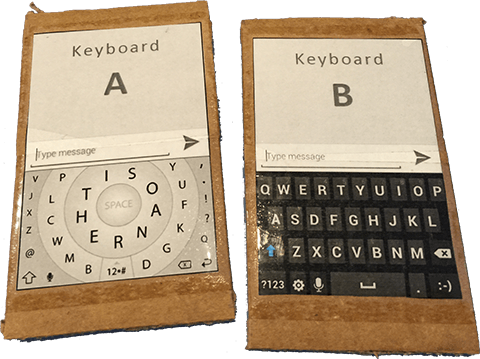 Once design was done and tested, it was time to get the app built. I'm a designer not a programmer, so I had to pay a contract developer to build it. The first developer for HERO 1.0 failed, then the second one did a pretty good job given my budget. In general, lots of people were interested in the design, but the implementation just wasn't where it needed to be, which brings us to today.
HERO v2.0 was recoded from scratch by an experienced keyboard developer. It's still not as full-featured as I'd like, but hopefully it will fund future development (or I'll find a deveroper-partner!) so HERO can become the kick-ass keyboard we all deserve. And I want you to join that journey not just as a customer, but as a partner to help guide development by giving me input at the HERO Users Group.